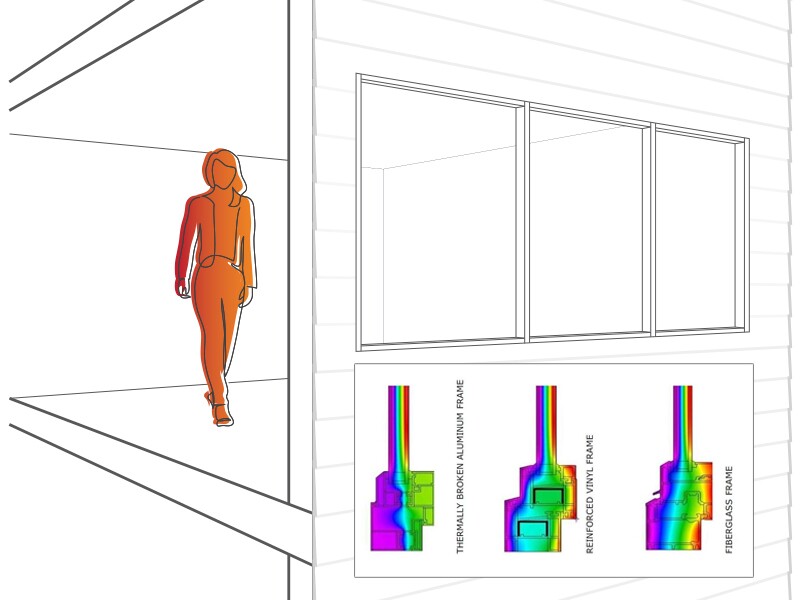 Fiberglass Innovation
Better Windows. Better Buildings.
We say 'Better Windows. Better Buildings.' because it's true. Traditional windows currently account for anywhere between 30-50% of the heating and cooling energy loss in a building, with older aluminum windows potentially performing even worse.
While this poor performance impacts your heating and cooling costs, it also impacts the comfort of your home. Draughts, cold spots, and window condensation/mold are all a result of poor-performing windows.
But fortunately, there's an alternative that can replace those old windows—high-performance fiberglass windows.
Why Fiberglass?